Can't find what you are looking for?

We Provide Comprehensive Customized Molding Services To Provide Truly Customized Packaging Solutions.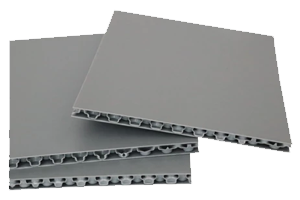 Fill all information details to consultwith us to get sevices from us
Polyreflex factory with the total production area of 800,000 SQM
We own 14 production lines (5 lines in Dongguan, 4 lines in Yichun and 5 lines in Vietnam) for PP corrugated sheet, 4 production lines for plastic honeycomb sheet (2 lines in Guangzhou and 2 lines in Wuxi), 5 production lines for PP/PE/ABS/TPO plastic sheets.
Besides these extruded production lines, we also own 7 automatic die-cutting machines and several semi-automatic die-cutting machines, injection machine, CNC engraving machines, hydraulic hot pressing machine, bending machine, sealing machine, ultrasonic welding machines, laser coding machine etc.
PP corrugated sheet production

*High capacity

*well management.

Blue board production

Blue board production

Blue board production

Blue board production

PP honeycomb panel production

*The most advanced machine in China for flat surface honeycomb panel production.

Blue board production

Blue board production

Blue board production

Blue board production

PP PE ABS TPO solid sheet production

*Professional plant for high glossy;

*high impact strength;

*durable engineer plastic sheets.

Blue board production

Blue board production

Blue board production

PP bubble sheet production

*Max.width 1.5M,

*stable, advanced and high quality production machine for pp bubble sheet

Blue board production

Blue board production

Blue board production

Die-cutting for PP corrugated sheet

*Automatic for plastic boxes.

*semi-automatic die-cutting machine for plastic boxes.

Blue board production

Blue board production

Blue board production

Vacuum thermoforming plant

*Large-sized, high efficient machines for vacuum thermoforming products.

Blue board production

Blue board production

Blue board production

Pallet sleeves production,Machines for

*die-cutting, *flat edge sealing,

*round edge sealing,

*door making,

*folded and welding.

Blue board production

Blue board production

Blue board production

Blue board production

Blue board production

Blue board production

Production of automotive parts

*Flat die-cutting machine, hot press machine can easily make different automotive models

Blue board production

Blue board production

Blue board production