Polyreflex regards customers as the most precious friends. We go abroad every year to visit our new and old customers, greet each other and discuss products. We believe that face-to-face communication is the most authentic way of communication. It can not only enhance our relationship and build trust, more importantly, by communicating with the product manager, we can learn more about the customer's requirements for the product and how to use it. This is more conducive to our continuous improvement of product quality and to manufacture products that better meet customer needs.
Oceania

Australia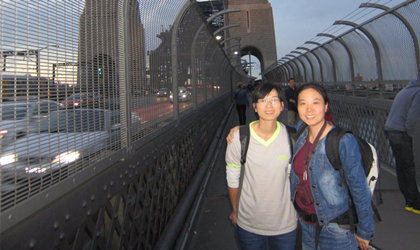 Here we come - the Sydney Harbour Bridge, story starts from here.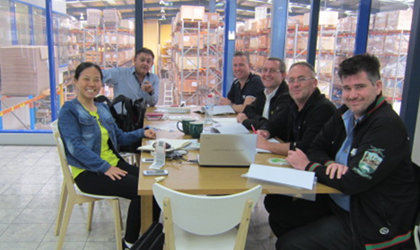 Visit our customer in Sydney. Settle the uses of thecoroplast sheeton package, signs and construction, reach a further coorperation agreement.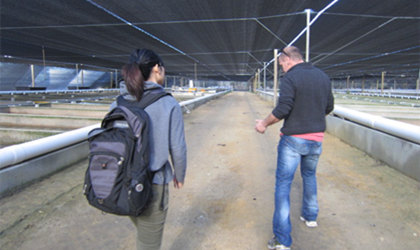 Tasmania: a paradise like the sence in The Lord of the Rings. Ryder took us to his farm. Look~ our products are used here!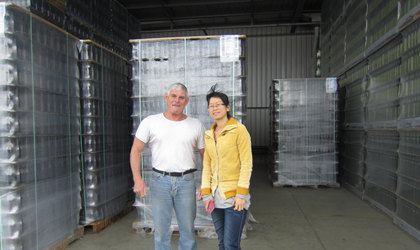 Repository of wine bottles. We discuss about using PP Corflute Board to hold the bottle instead of the existing MDF technique.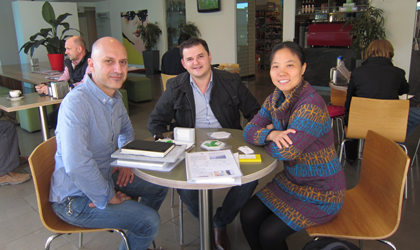 Fly to Melbourne - the oldest city in Australia. Here we meet our old friends John and David.

New Zealand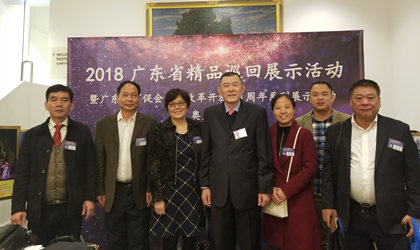 Polyreflex participated in the 3rd Guangdong Pacific Island Tour Exhibition organized by the Guangdong Commerce Department.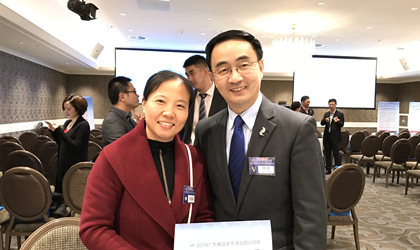 Photo with New Zealand Congressman Jian Yang.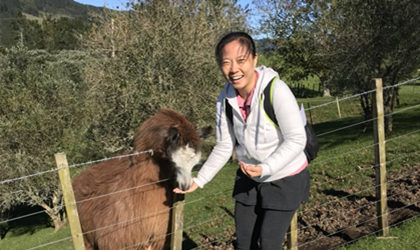 Visit the beautiful alpaca farm in New Zealand. Say HELLO to the lovely alpacas.

Australia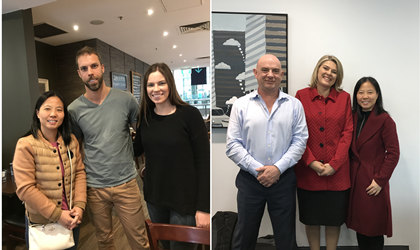 Australian customers have one of the best quality requirements in the world. Thanks to consistent quality of our product, Polyreflex has won the trust of Australian customers and established a close cooperative relationship.
Polyreflex pp corrugated sheet andpp honeycomb sheetare widely used in Australia. The main uses are various signs and displays, traffic signs, floor protection guard, etc.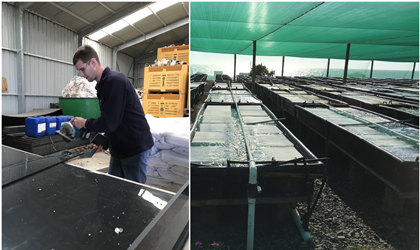 Polyreflex PVC transparent rigid sheet and HDPE sheet are widely used in Australian agriculture and aquaculture industry. The customer farm is full of Polyreflex products.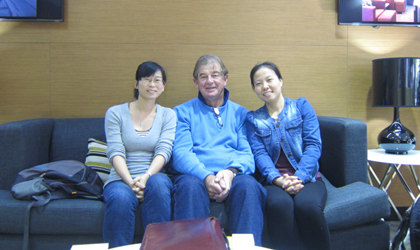 "Dear Allen, this is the fourth time we have met, right?"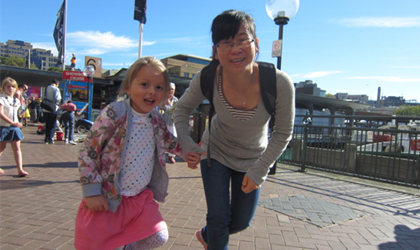 Today, the cute little guide Juliet (Allen's granddaughter) takes us on a sightseeing tour.
North America

United States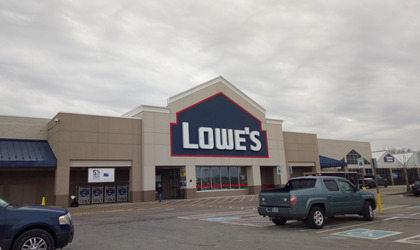 Visit many local building materials supermarkets in the United States - to learn about the needs of Polyreflex plastic panels for building materials.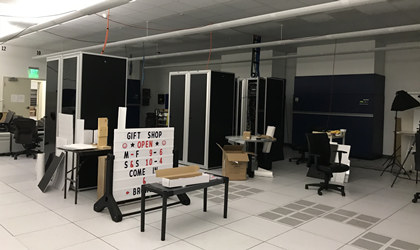 Visiting customers in Miami. Jerry's company specializes inadvertising sign boards, he showed us around the sample room.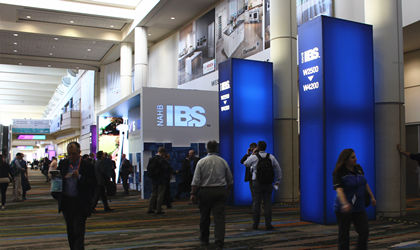 Attend IBS building material exhibition in Orlando.

United States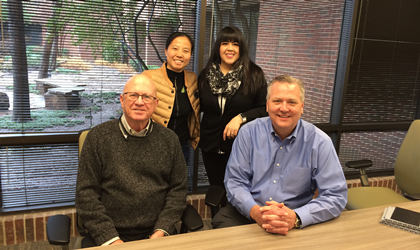 The CEO of Polyreflex brings the blessing of Chinese Lunar New Year to American customers.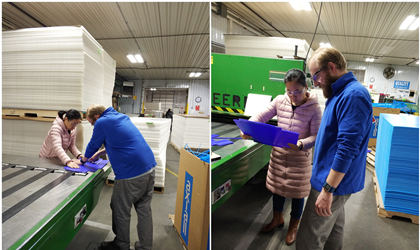 In the customer's factory in Michigan, we discussed the cold resistance ofPP corflute sheetand other factors of concern.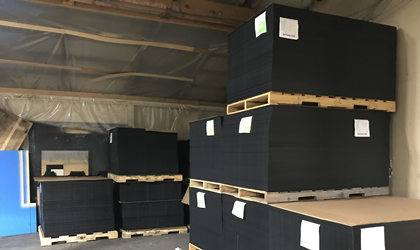 In the customer's warehouse, we saw Polyreflex black polypropylene corrugated board.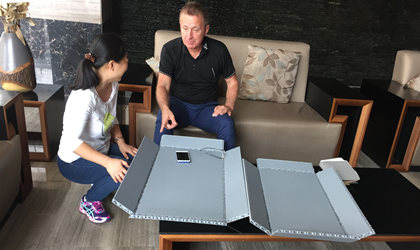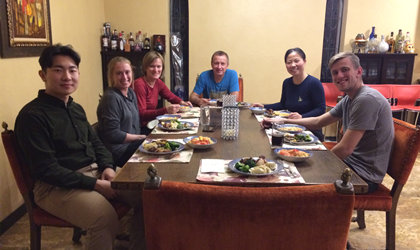 Enjoy the morning scenery and share Chinese dishes at the Charlie's home in Tucson.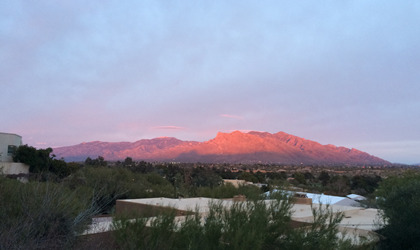 6:30 in the morning, a beautiful sunrise.

United States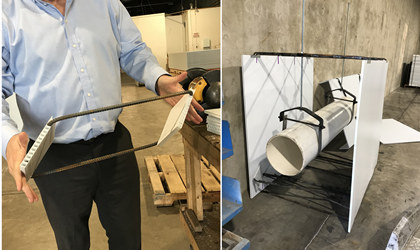 We visited a customer for underground pipeline isolation systems, and discussed the compressive strength of structural panels.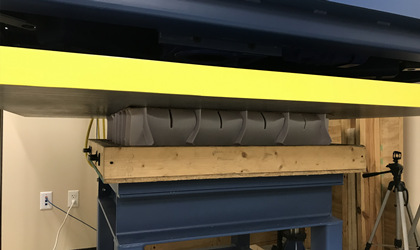 The customer showed us the compressive strength of Polyreflexbox divider. The quality of our products proved to be great!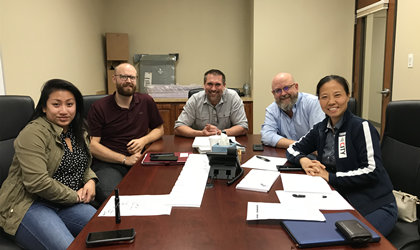 Customer shared with us the sales of outdoor billboards. They are very grateful to Polyreflex for producing such high-quality products. Sales are gradually increasing, and they plan to buy more.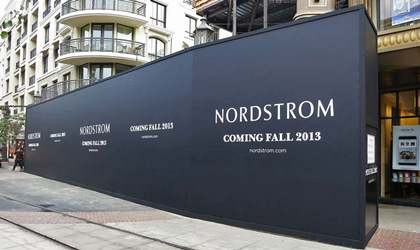 Polyreflex ABS sheet, PP sheet, PVC sheet are popular used as construction hoarding. A customer in Newark took us to a construction site to see the hoarding they made.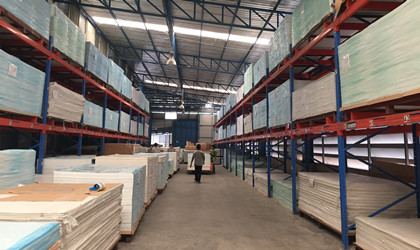 PP corrugated sheets produced at Polyreflex Vietnam factory are sold in large quantities to the United States. The picture shows the inventory of Polyreflex plastic sheets in the customer's warehouse.
Europe

France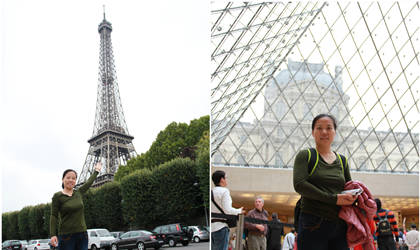 Here is the fashion city - Paris. We visited Eiffel Tower, the Louvre Museum, etc.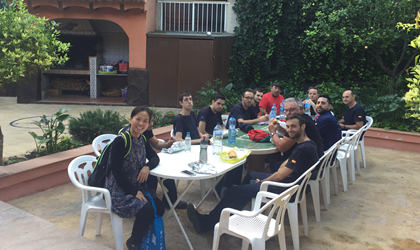 In the most glorious empire ever - Spain, we enjoyed breakfast with all the employees of the customer company.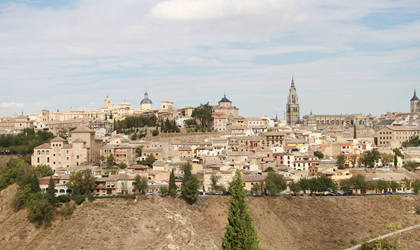 Toledo - the famous historical city in Europe.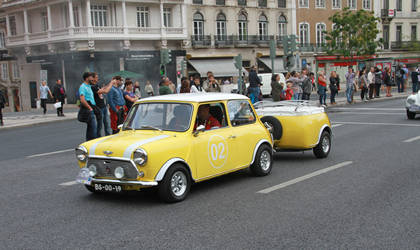 The capital of Portugal - Lisbon, a city with exotic charm. We came across a local vintage car parade.
Can you believe that? Some cars are more than 100 years old, and they are antiques handed down by their grandfather's grandfather.
Asia

Thailand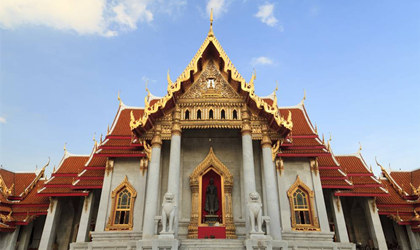 Here we are! The country we called the buddest kingdom, Thailand.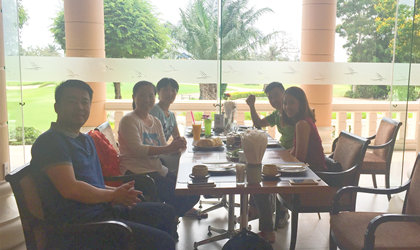 Songdanin invite us to enjoy lunch together.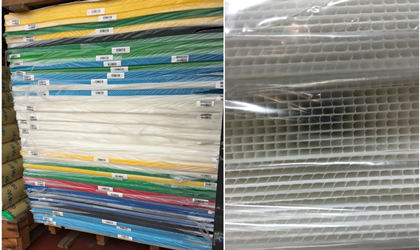 Polyreflex polypropylene corrugated sheet is selling well in Thailand market.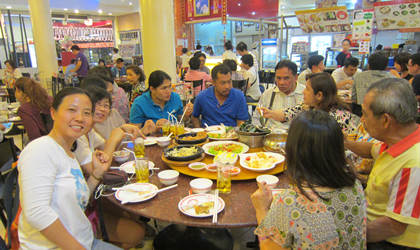 We have a wonderful dinner with the whole family of our customer.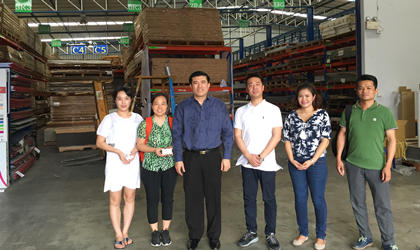 Visiting customer's warehouse, full of Polyreflex plastic sheets.

Thailand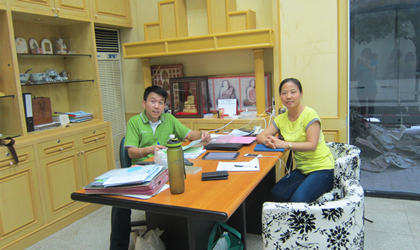 Once again to Thailand, a peaceful and friendly country. Met our VIP customer and settled a new project in his office.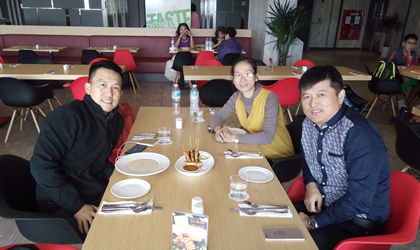 Thanks to Alex and Danilo, we tasted the famous and delicious Thai food, such as mango rice, tom yum goong, curried crab, etc.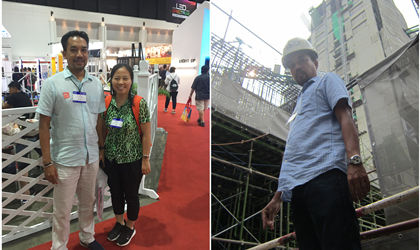 Attended the ARCHITECT Expo 2016 and very glad to meet our old friends there.

Philippines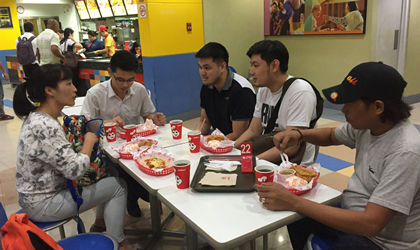 We had lunch with the customers in Jollibee - a famours fast food locally.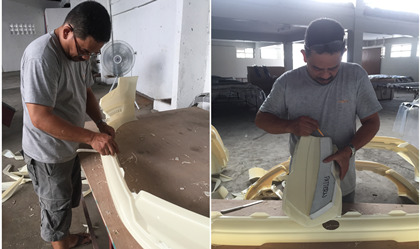 Visit the customer's auto parts factory. A worker is trimming a front bumper made of ourABS sheet.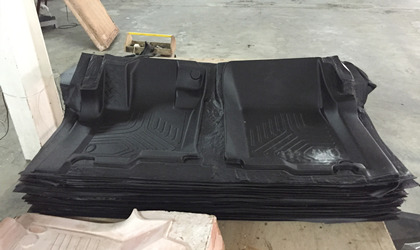 Vietnam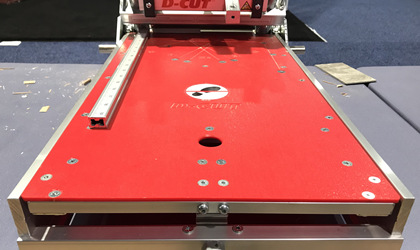 It's really hard to guess how customers will use Polyreflex materials. You see, this is using Polyreflex textured HDPE sheet as the backing plate of CNC machine.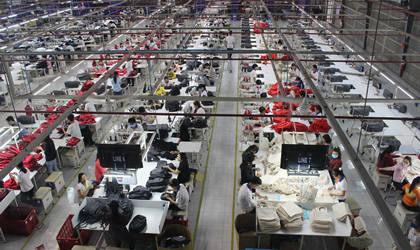 We visited the customer's luggage processing plant, which has 8 processing lines, more than 200 workers.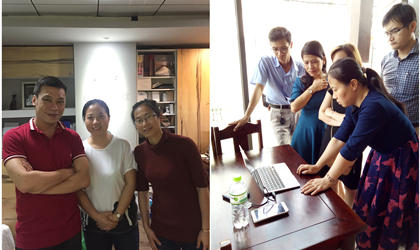 We go through Ho Chi Minh, Danang, Hanoi, Haiphong to meet customers, settling the questions face to face and taking their advice on usage of our products.

Thailand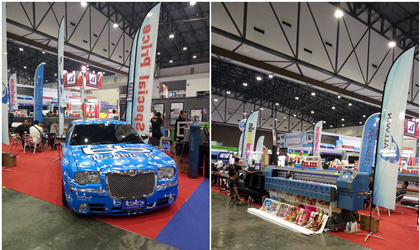 Participating the Thailand APPP EXPO and exchanging experiences with professional customers.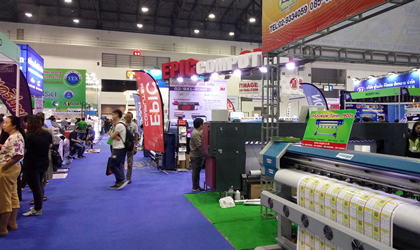 Vietnam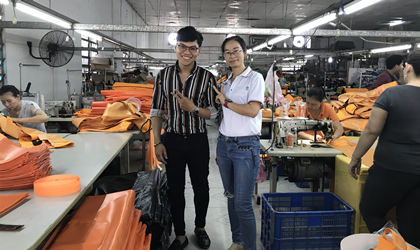 Meeting customers in their factory, Polyreflex pp corrugated sheets were processed by them into bag linings.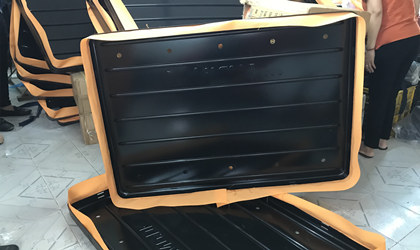 ABS trays andHDPE traysare used as linings for large tool bags for carrying long and heavy goods.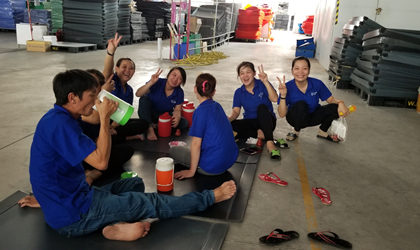 Happy workers during a break in Polyreflex Vietnam factory.
South America

Where?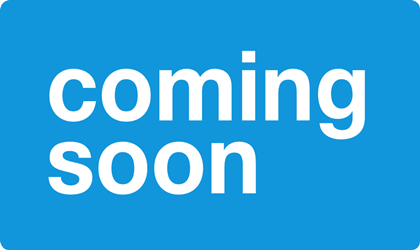 The journey continues. We will be there soon! : )
Africa

Where?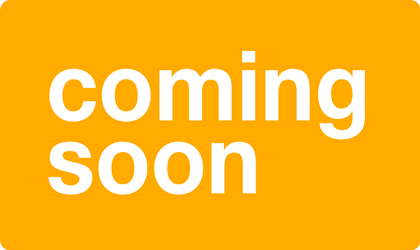 The journey continues. We will be there soon! : )
POLYREFLEX PLASTIC SHEETS
Polyreflex has been China's top polypropylene sheet and thermoplastic sheet manufacturer for 15 years. We focus on lightweight polypropylene sheets, including pp corrugated board, pp honeycomb board and pp bubble board. Our solid thermoplastic sheets include PP sheets and films, HDPE sheets, ABS sheets, TPO sheets and ABS/PMMA composite sheets. In addition to wholesale plastic sheets, we also provide customized processing services including cutting to size, CNC routing, die cutting, printing, bending, welding, thermoforming, etc.
Name:

Helen G
Tel:

0086-759-3320922
Email:
WhatsApp:
Address:

Shuilang Industrial Zone, Dalingshan Town, Dongguan, Guangdong, China